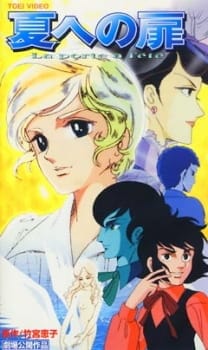 Títulos Alternativos:The Door Into Summer, Opening to Summer, Natsu he no Tobira, Door to Summer
Japonês: 夏への扉
Ano: 1981
Duração: 1 hora
Gêneros: Drama, Romance, Shoujo.

MyAnimeList

Sinopse: Marion é um garoto que se orgulha de seguir a filosofia do racionalismo. Ele desdenha de qualquer demonstração de emoção e ignora qualquer forma de afeto. Entretanto, ao se envolver com uma mulher mais velha, fica claro que o racionalismo de Marion é uma mera armadura que esconde sua insegurança e imaturidade.
Tradução: Leh
Revisão e Encode: Maki
Formato: Mkv (softsub)/Mp4 (hardsub)
Resolução: 480p
Páginas Similares